It's about the silence of those crisp early mornings, the buzz when teeing off and the stories swapped at the 19th hole. The frustration and elation, the duffed shots, the lost balls, and that moment of perfect contact. All for the love of golf.
Macade is a golf apparel concept founded by a group of dedicated sportswear designers and avid golfers. We make clothes for a new generation of golfer. One who wants the same precision engineering and design in their clothes as they expect in their golf clubs.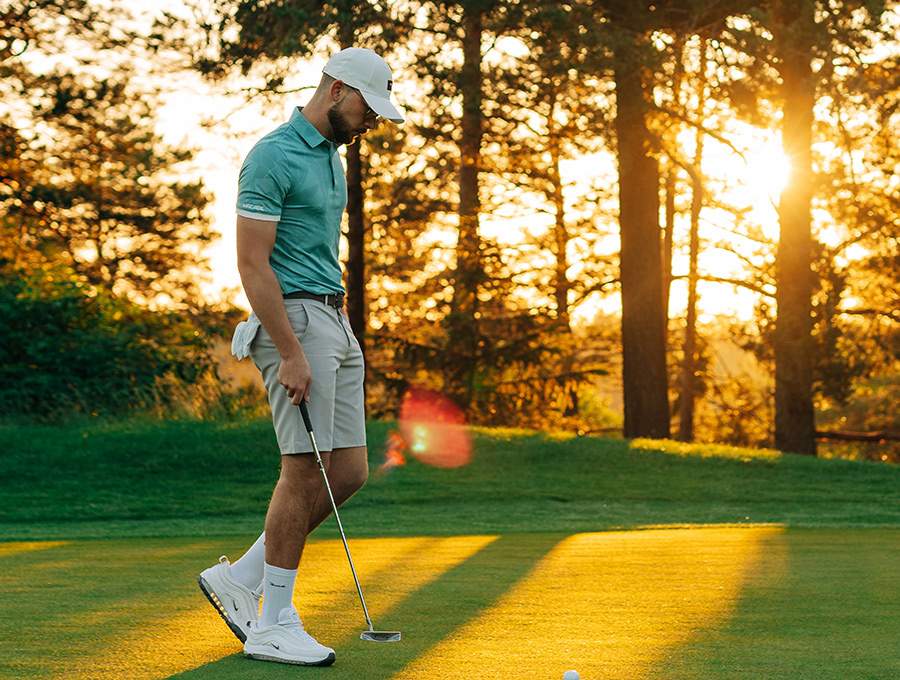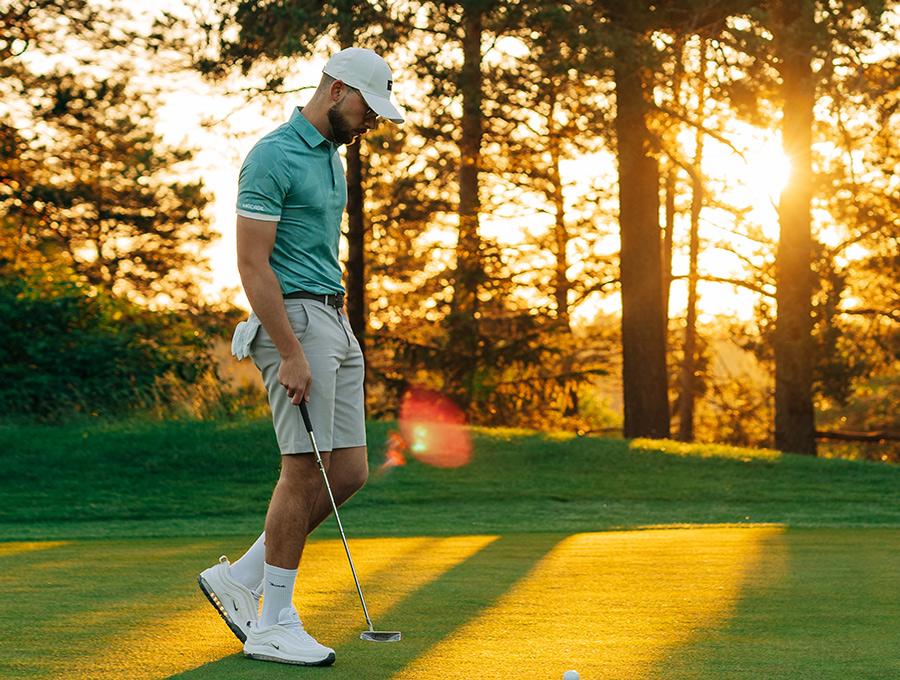 A humble beginning
We started in 2019 by offering a small collection of sleek, well-fitted and thoroughly tested gear to our friends and families. Now, after clothing over 60.000 golfers worldwide, our mission has grown and continues to evolve.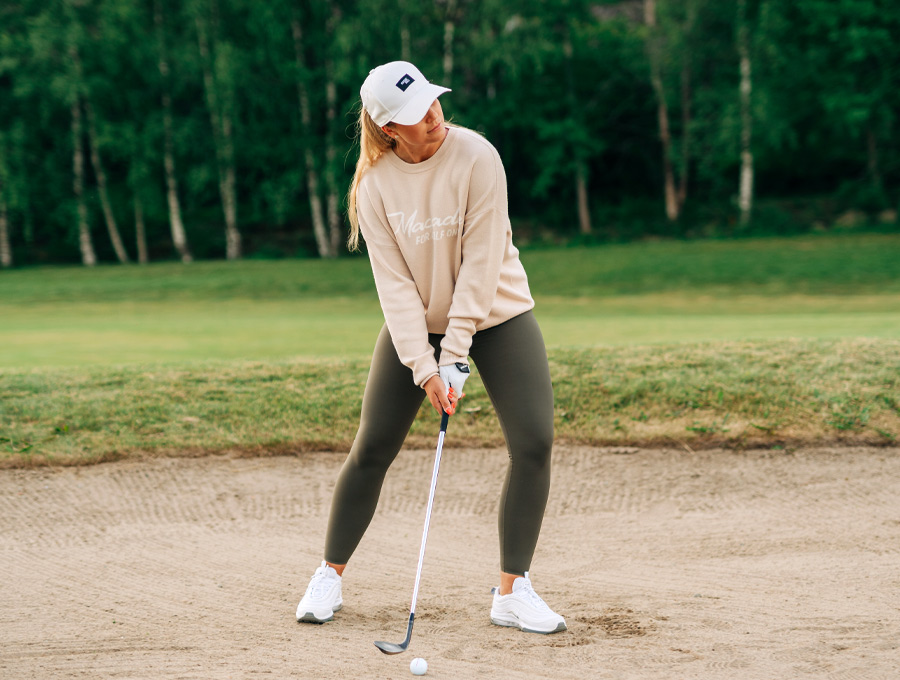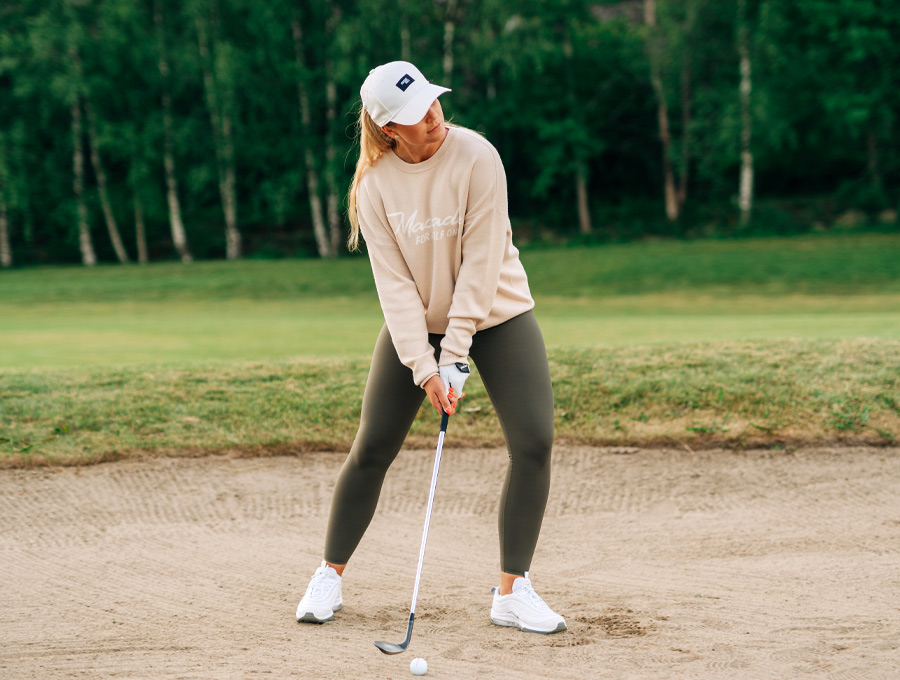 We're just as obsessed with quality as we are with golf
At Macade we are extremely thorough. Developing, testing and releasing one key piece at a time ensures that the quality of our products is maintained to our customers high standards. We take great pride in sourcing the most technical materials and crafting innovative designs, ultimately marrying up top functionality with modern styles.
Tour Team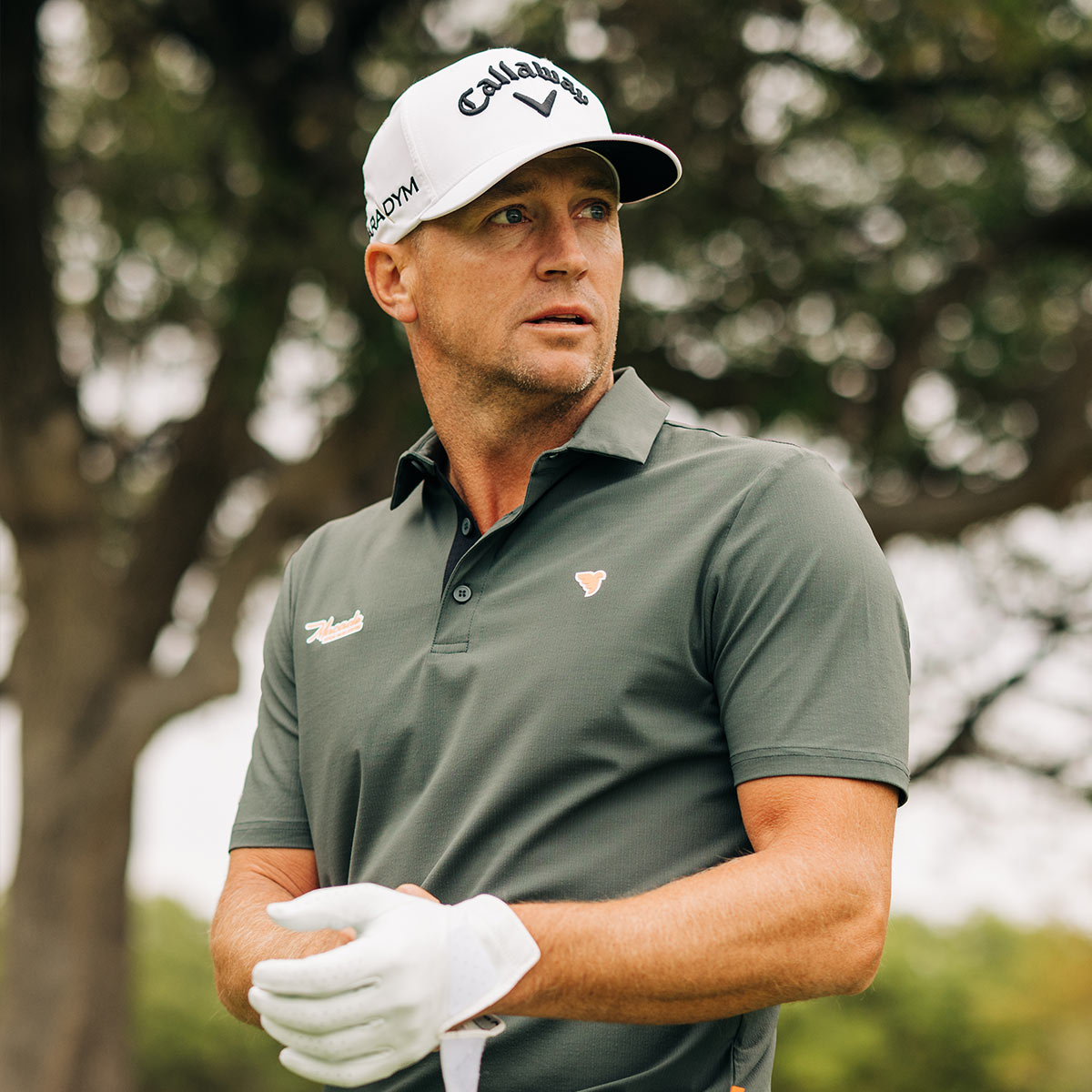 Alex Norén
Ryder Cup Team '23
PGA Tour Player
10x DP World Tour wins

Golf Digest named Alex "one of the hardest working players on Tour". Golf has been in his genes ever since he started swinging the club at 4 years of age. Alex tried a lot of different sports at young age before realising that golf was his passion. Alex now sits with 10 European Tour wins going into the next step in his career, an increased focus on the PGA Tour.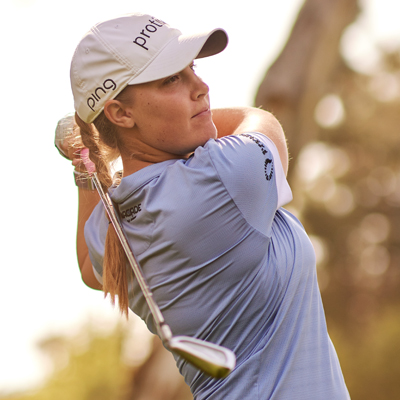 Jennifer Kupcho
1x LPGA Major Champion

Jennifer Kupcho, was the no. 1 ranked female amateur golfer in the world prior to turning professional in May 2019. She has captured 12 top-10 finishes in her first three years on the LPGA Tour and most recently earned her first LPGA Tour win and Major Championship victory at the 2022 Chevron Championship. Jennifer reached as high as 11 in the world rankings during the 2021 season and was the leading point scorer for Team USA in the Solheim Cup that year as well."
Garrick Higgo
1 x PGA Tour Winner
3 x European Tour Winner

In 2021 Garrick won the Palmetto Championship at Congaree by one stroke in his second career PGA Tour start at the age of 22. He became the first player to win in his first or second career start on the PGA Tour since Jim Benepe at the 1988 BMW Championship.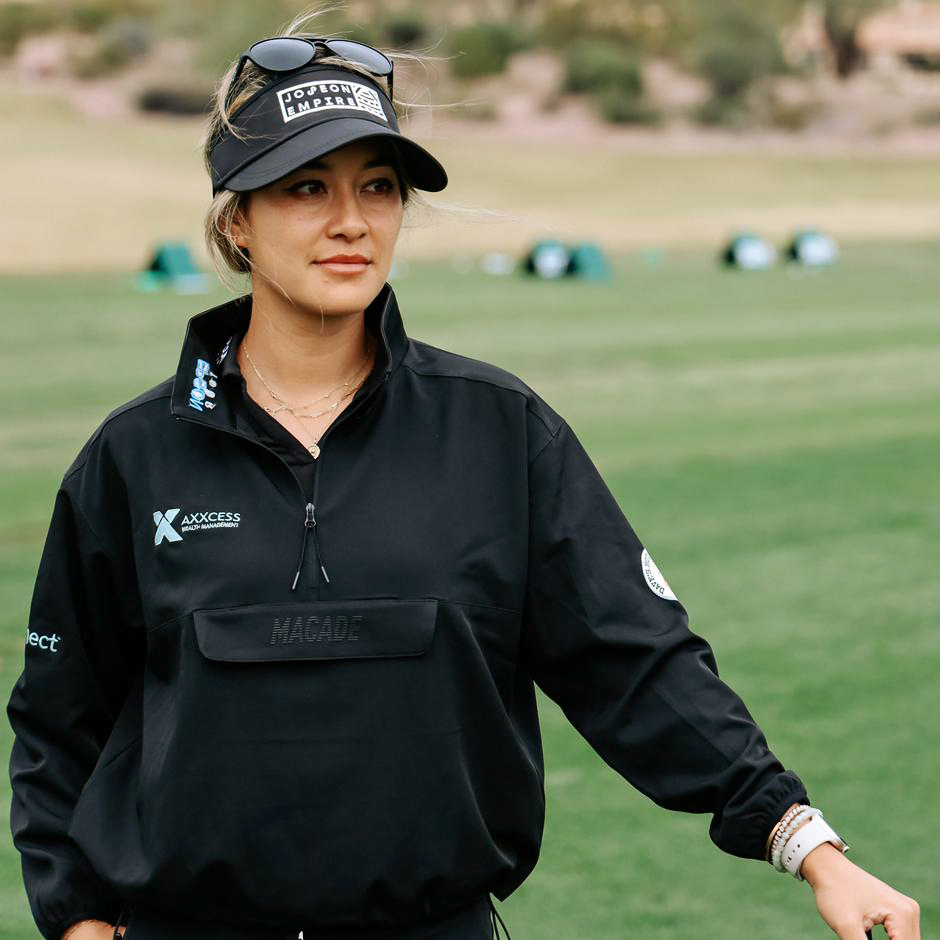 Gabriella Then
LPGA Tour Player

Gabby turned professional in 2017 and joined the Epson Tour. After three seasons, with a best finish of T4 at the 2017 PHC, Then gave up professional golf and took a job in marketing and sales at a cosmetics company. In April 2022, she won the Garden City Charity Classic at Buffalo Dunes, her first title on the Epson Tour.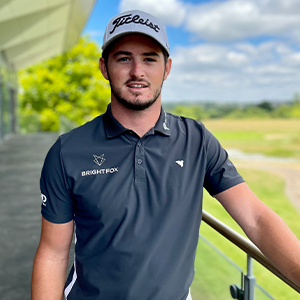 Josh Grenville-Wood
Mens Asian Tour Player
Born in the UK, he then moved to the US at a young age where he undertook his secondary and tertiary education. Josh's mindset was simple - to make it to the PGA tour. Since turning pro, he has racked up numerous top 25s, 10 and finished second on multiple occasions. It's just a matter of time before Josh breaks through and claims his first title.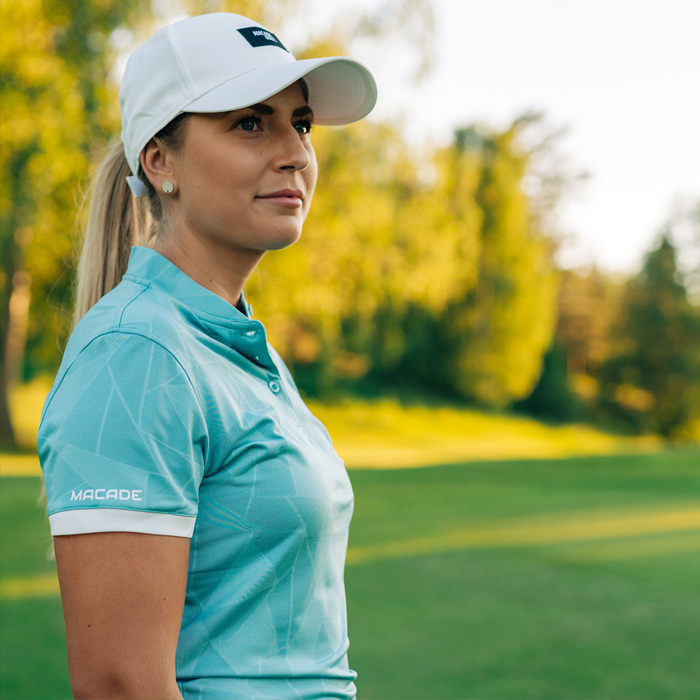 Filippa Moork
Ladies European Tour Player
Joined the Ladies European Tour in 2019 after finishing T7 at Q-School, and played in 14 events making nine cuts. Her best finishes were T12 in the Jabra Ladies Open and T13 in the Lalla Meryem Cup. She finished her rookie season 72nd on the Order of Merit. Filippa also won the Flommen Ladies Open in 2017.
We'd love to hear from you. If you have any questions, feedback, or just want to talk to someone about the struggles of breaking 80
Contact us at Hello@macadegolf.com
DM us on Instagram (@macadegolf).